A Nigerian lady identified as Anastasia Michael, has offered her kidney to Ike Ekweremmadu's daughter, Sonia, says she wants nothing in return.
This comes after she had pleaded with Nigerians to Donate a Kidney to help her case.
In a post shared on her Facebook account, the young lady stated that she's doing it from her heart, and demands nothing in return.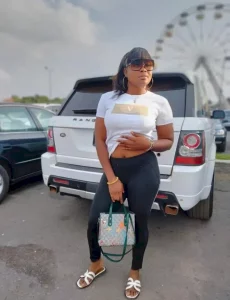 She wrote:
"Kidney donation To Sonia Ekweremadu.
I (Annastasia Michael olamma) want to donate one of my Kidney to sonia Ekweremadu to save her life. I have made up my mind to do this to prove women can help women.
"If any of her relatives mum,dad, siblings, cannot give out their kidney to save their Bloodline then i will donate my own to save Sonia And i demand nothing in return. I pray it matches with her own.
Am 24 years old,I don't take alcohol and I believe my kidney is very healthy to donate. I have sent message to her email @[email protected] and anticipate for her reply. May God heal you."
See post below:
Enjoy the updates on onemusicnaija? Please give us a five star rating HERE!!!