share this post👆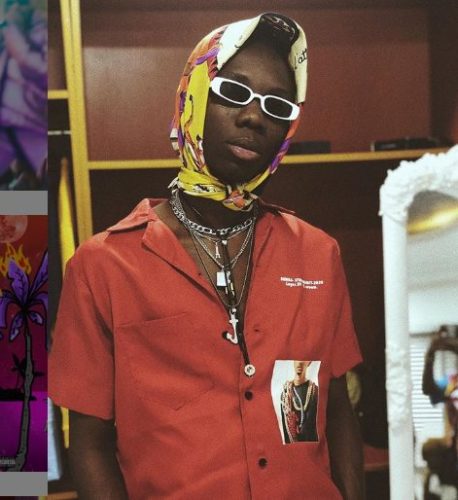 Nigerian rapper, Blaqbonez has weighed in on the ongoing beef between MI and Vector.
In a recent interview, the "Mr Boombastic" rapper who worked with Vector in the past and is one of the artistes signed to Chocolate City gave full details on how the two rappers started beefing. According to him, Vector started the beef by calling MI short for no reason in the past. He also explained that Vector is a very competitive person and sees MI as a top dog he needs to defeat.
In his words "I personally think it (the beef) has gone from the first stage. Like MI said in his song, the first song Vector got popping with, there was a line at MI. He said 'can I kill MI?' He also referred to the fact that he's short".
Blaqbonez also reiterated his position as the number one rapper in Africa, then added that MI once held that spot before him and, as such, it was disrespectful of Vector to shade him when MI had done nothing to him.
If I'm the top guy in the game, undisputed, MI was like the top guy at some point, No, at that time, MI was undisputedly the top guy. He was the popping guy. He was the number one in anything you could talk about when it comes to rap. So if somebody new is coming and the first verse we hear from the person is sort of mentioning your name, not in a respectful way, I understand that it's fair to have a problem with that person.
Like you've not even done anything and you're already disrespecting me, do you understand? So, I think from then on, there's been a little bit of friction.MI has probably worked with almost every rapper in Nigeria over the years, him and Vector have never worked together. So, I feel like, it's always been there but it's never been out in the open like it is now.
And Vector to me is a very competitive person. I feel like he sees MI as.. you know… like he's coming out and there's a top dog I need to kill to become the top dog. Blaqbonez went on to say that when you push someone, you can't dictate to them how to react. He said Vector already pushed MI and it is understandable that MI hit back.
He added that there are several ways to get to the top and Vector didn't go about it the right way. He went on to say he doesn't think MI and Vector will ever be friends considering the animosity between them but he believes they will move on from their beef.
Drop your comments bellow!!!