share this post👆
Go Back to home page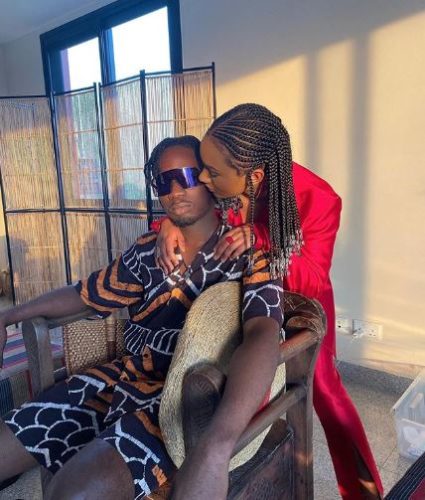 Mr Eazi and his girlfriend, Temi Otdeola are celebrating their third anniversary today
Since they started dating, fans always have followed their inspiring love story and they are one of the cutest celebrity couples in the country. Mr Eazi has been often trolled for dating a billionaire's daughter just for the money and fame but they have continued to stay strong in their strong commitment and love for each other.
Another beautiful thing about their love story is the way they have continued to love and support each other and even flaunt it on social media. Their love has continued to surprise and inspire their fans and now they are celebrating three years together. The fashionista took to twitter to share a picture a photo with the caption "3 years ? happy anniversary"
See the picture below:
— Temi Otedola (@jtofashion) January 30, 2020
Drop your comments bellow!!!