share this post👆
Experts hired by George Floyd's family and the Hennepin County Medical Examiner have concluded his death was a homicide, But Reports Differs.
The independent autopsy says Floyd died of "asphyxiation from sustained pressure" when his neck and back were compressed by Minneapolis police officers during his arrest last week. The pressure cut off blood flow to his brain, that autopsy determined.
But the medical examiner's office, in its report also released Monday, said that the cause of death is "cardiopulmonary arrest complicating law enforcement subdual, restraint, and neck compression." Cardiopulmonary arrest means Floyd's heart failed.
The medical examiner made no mention of asphyxiation.
The Hennepin County release says heart disease was an issue; the independent examiner didn't find that.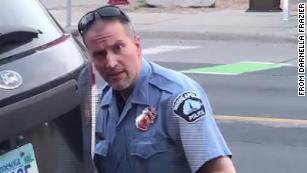 The county said that fentanyl and methamphetamine use were among "significant conditions," but its report didn't say how much of either drug was in Floyd's system or how that may have contributed.
"Whether or not he was intoxicated or had medications in his system is irrelevant to the cause of death, which is homicide, which is death by the hand of another," Floyd family attorney Antonio Romanucci told CNN. "The end result, which is George Floyd's death, would not be any different."
Floyd, 46, was essentially "dead on the scene" on May 25, said Ben Crump, an attorney for the family.
Multiple videos of Floyd's death show former police officer Derek Chauvin's knee on Floyd's neck, along with other officers kneeling on his back.
The officer had his knee on Floyd's neck for eight minutes and 46 seconds in total and two minutes and 53 seconds after Floyd was unresponsive, according to the criminal complaint against Chauvin, who faces charges in the death.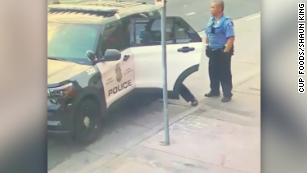 Hennepin County medical examiner says Floyd didn't suffocate

The independent autopsy's findings came after the Hennepin County Medical Examiner found "no physical findings" to "support a diagnosis of traumatic asphyxia or strangulation," according to a criminal complaint released by the Hennepin County Attorney's Office on Friday.
Preliminary autopsy results cited in the complaint involving Chauvin said combined effects of being restrained, any potential intoxicants in Floyd's system and his underlying health issues, including heart disease, probably contributed to the man's death.
Dr. Michael Baden, one of the independent medical examiners, said "there is no other health issue that could cause or contribute to the death."
"Police have this false impression that if you can talk, you can breathe. That's not true," Baden said.
"George died because he needed a breath. He needed a breath of air," Crump told reporters.
Source: CNN
Drop your comments bellow!!!