share this post👆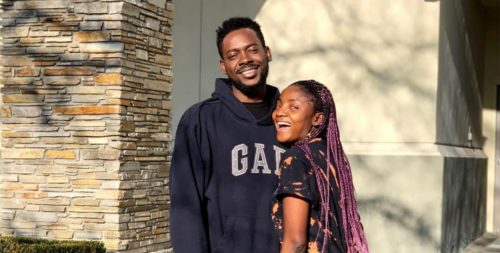 Adekunle Gold has slammed his wife, Simi for tweeting "Semo" and "Gbegiri" is thrash.
Simi broke the internet when she took to Twitter to state that she finds the local Yoruba delicacy disgusting. Simi also added that she is yet to understand how people that eat amala and beans and still have a conscience.
However, her husband, Adeklunle did not find her tweet amusing and cautioned her to delete the tweet.Simi fired back saying he can't tell her what to do. "Don't tell me what to do. I have your type at home"
See the tweet below"
— Simi (@SympLySimi) January 24, 2020
Drop your comments bellow!!!